Coming up tomorrow at 5:30pm. Be in Victory Park, or be a contradictory snark.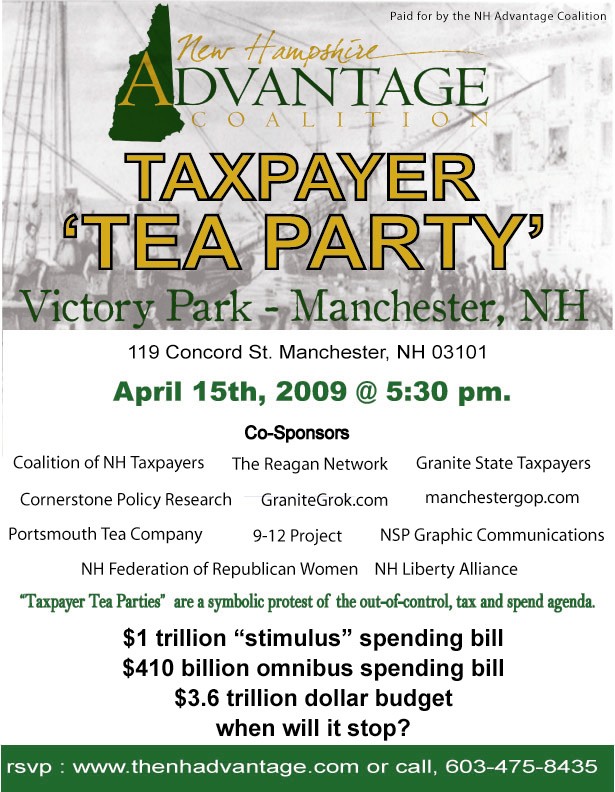 I understand that "the usual group of right-wing billionaires" will be paying attendees off handsomely, and, frankly, it's about darn time.
Let me plug (unpaid) (seriously, unpaid) one of the sponsors, the Portsmouth Tea Company. If you're in our neck of the woods, pay their cafe a visit; it's across from the Tri-City Plaza in Somersworth. Even if you're not a tea fan, they make a mean panini.