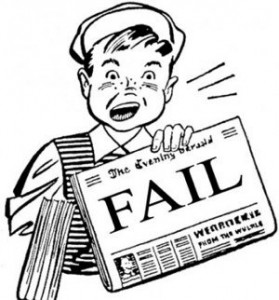 To the Editor:
An article on the front page of the Sunday, July 31 edition of Foster's Daily Democrat about Maine's government-run health services was not news, but a thinly disguised advocacy piece. The subheadline: "Maine's social services praised as far better than Granite State's". And in case we didn't get the point, the closing paragraph quoted a Maine resident: "New Hampshire should follow Maine, because the services are great."
Before New Hampshire decides to "follow" Maine, we should consider a few additional facts, none of which your article even hints at:
It hasn't always been like this. In a column written last year,
Amity Shlaes
recounted that at the end of World War II, Maine and New Hampshire had about the same per capita income; Maine's economy and population were bigger than New Hampshire's. Their paths diverged as Maine chose to embark on a high-tax, big government path.
That's their choice, and their business. But the evidence indicates that it's an expensive path to follow, hurts the state's overall prosperity, and is ineffective in moving people out of poverty, or improving their health. New Hampshire might decide to "follow" Maine, but people deserve to know the full story before they make that call; Foster's failed to tell it.
Sincerely,
Paul A. Sand
Rollinsford, NH