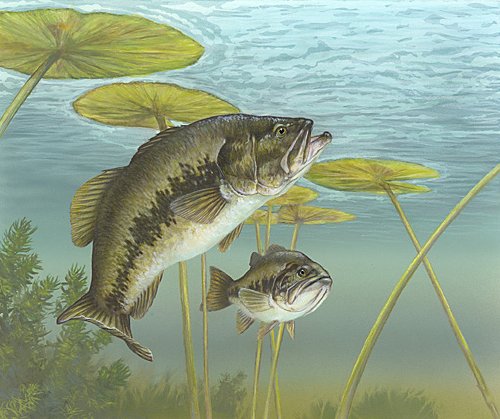 Why, when he's a RINO!
Iain Murray draws attention to a vote yesterday in the House of Representatives. It removed a proviso in an appropriations bill that would have only allowed species to be deleted from the Endangered Species list, not added. According to Murray—and I would bet he's right—the list serves as an expensive "litigation magnet", stifling worthwhile development and eroding property rights.

This amendment passed with the help of 37 House Republicans voting with all but 2 Democrats. Among the 37, is the representative from NH District 2, Charles Bass.

One of our state's Senators, Jeanne Shaheen, was signer number five on this letter to Speaker Boehner, joining with all her fellow Dems in pledging to "not support" his debt-limit legislation, should it pass the House.

I call that pretty bold talk for a bunch that hasn't seen fit to pass a Federal budget in the past 820 days.

Or, to quote Geraghty: "Fine, Senate Democrats. Let's vote on the Obama plan. You do have copies, right?"

But is a pledge to "not support" a bill the same thing as a pledge to vote against it? We'll see, maybe.

John McCain reminds us all why he would have made a lousy president.

Sen. John McCain on Wednesday took on conservatives reluctant to raise the national debt ceiling, calling them "tea party hobbits" and saying that if they reject the House Republican plan, they will help reelect President Obama.

As I recall, John McCain was a huge help in getting President Obama elected in the first place. I guess that makes him an expert.

After a too-long hiatus, Iowahawk compiles twittered consequences of hitting the debt limit. First three:

Beltway policy experts begin living by own wits; after 45 minutes there are no survivors.

Roving bands of outlaws stalk our streets, selling incandescent bulbs to vulnerable children.

Unregulated mohair prices at the whim of unscrupulous mohair speculators.

Grim. Very grim. Read the whole thing for the full despair.

And Politifact probably didn't mean for this to be as funny as it is:

Editor's note: This statement was rated Barely True when it was published. On July 27, 2011, we changed the name for the rating to Mostly False.

Changed the name?…

The ranks of the great epistemologists: Pontius Pilate; Joe Friday; Politifact.