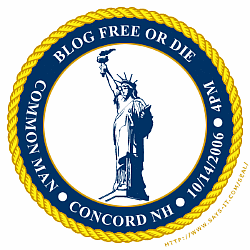 To quote the Official Announcement:
Anyone who resides in New Hampshire and maintains a weblog is invited, whether you are a full-time blogger, or a casual blog hobbyist.
Why, technically speaking anyway, that would include me. But don't worry, it looks like some actually interesting people will be there too. If you meet the onerous requirements, and can be in Concord on October 14, click the link and let the organizers know.