I did this last year, the scripts I used are still around, so…
Back in 2016, I made an early New Year's resolution to blog more diligently. This was unusual, in that it was actually successful. Since December 2016, I've managed to blog for 738 consecutive days. Woo! I'll try to keep going in 2019.
There's twelve more months of data on the chart showing the monthly blog posts since Pun Salad's birth in February 2005: (Hat tip: the Chart::Gnuplot Perl module)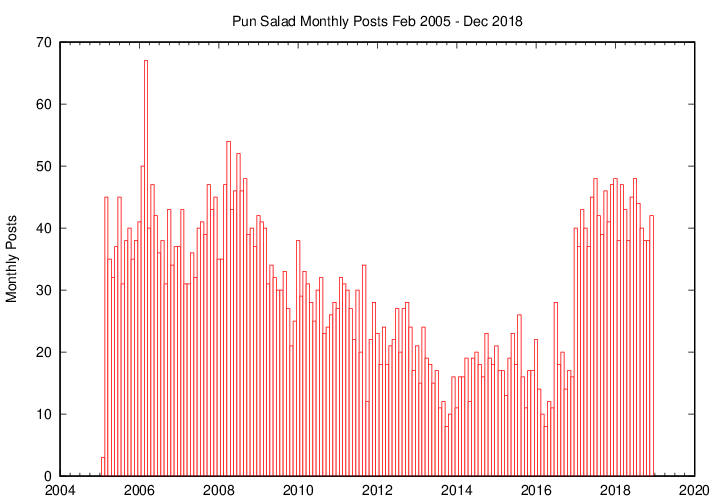 Once a geek develops a hammer, it's tough to stop finding nails to pound. Here's an updated chart on my book reading; you can tell that I've been trying to read more over the past few years: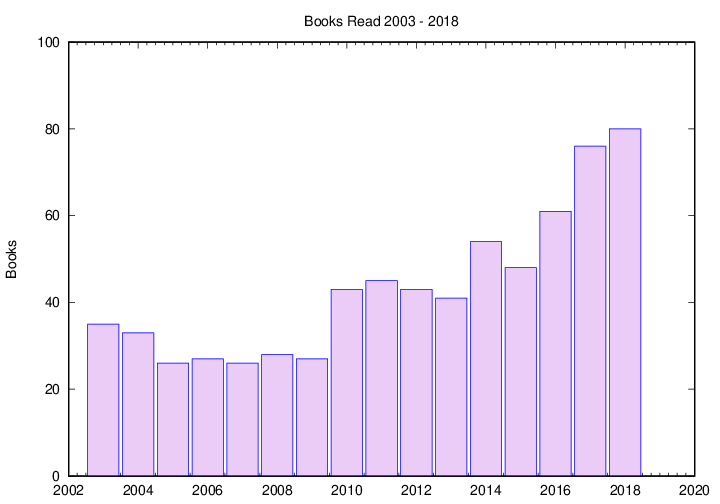 And movies watched since 2004…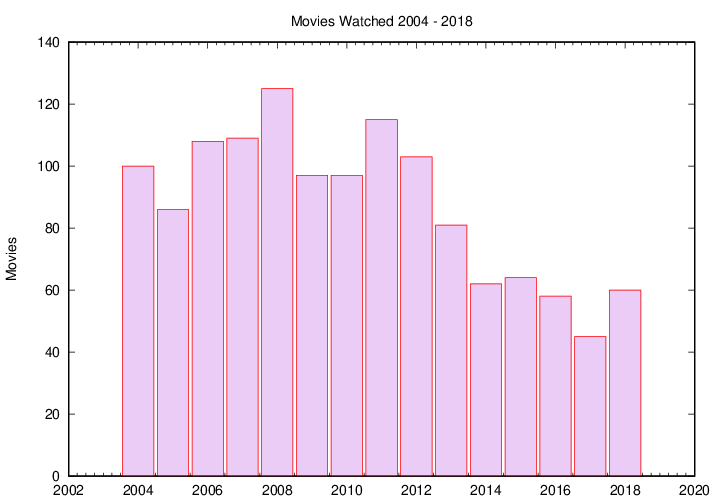 For the curious: My 2018 book list is here; my 2018 movie list is here.